Ok I'm early. It's really 297 days. Max has 6 teeth (okay I'm early again, but they are breaking through as we speak) and is a fan of: chicken, spinach, broccoli, fish, lima beans, rice, and paper.
still working out the photo size issue, sorry!
mom's eye view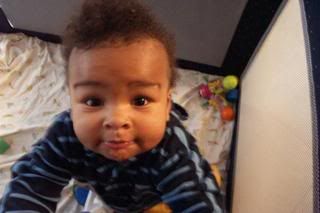 "I've had about enough of the paparazzi"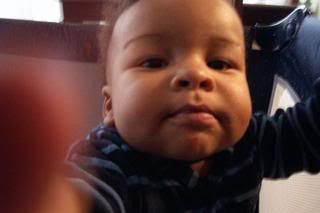 fro-hawk in full effect
he's pretty handy with a comb
who sleeps like this, really?